BHS news

DEC 30 2014 - Happy New Year to y'all!
Thanks from us at Barrell House Sound for a great year!
All the best in 2015!.

DEC 25 2014 - BHS is closed for the holidays. Will be back at it in 2015!
Merry Christmas, Happy Holidays, or whatever you celebrate.

DEC 23/24 2014 - Played the bass track and mixed and mastered "My Way"
for JORDAN THIPTHORPE before he moves to Australia on Saturday!
Bon Voyage mon frere.

DEC 19 2014 - GAIL LUDWIG was in today to work on more of her meditation recordings.
Peace on Earth and within.

DEC 17 2014 - Today local rock band RUNE recorded two alt-rock songs live off the floor.
We overdubbed vocals and mixed'em up quick. Those smokin' tunes are on their Bandcamp site.

DEC 16 2014 - KARMA WASH finished mixing and mastering on four songs tonight.
They can be heard on the Bandcamp site


Nov 11 2011 - The BARRELL HOUSE SOUND Youtube Channel is up!
You'll find it here - Barrell House Youtube Channel

Nov 7 2011 - BOB RYLETT begins demos for his new CD, his 8th.
And the second CD recorded at BHS this year!

Oct 2011 - STEVE MAKAJ's epic "the Mountain" is finished!
Recorded and mixed here at BHS this summer, with a big cast of alumni.
Mastered by Alex DeGrace at Suite Sound Labs.
Hear it on the Music Page.

Oct 2011 - We have finished the latest track by KAZ PIECH, "Long Way Home".
Another BHS production with more help from the friends of the Barrell.

Oct 2011 - BEER SUPPLY is currently working on their debut of maximum rock'n'roll tunes.

SEPT 2011 - While shopping on Mainstreet I heard "Loretta" by AK-747s on the radio in the store.
That was an awesome moment!

June 2011 - We went to Fiasco Bros in New West to record B3 by Dave Stone for
STEVE MAKAJ's song "the Mountain". Wow what an experience! Dave is amazing and
the parts he came up with are just perfect.
Thanks to Dave and Len, the owner/engineer out there.

June 2011 - Finished mixing the NEW NORMAL EP and very happy with the results.
And the band goes on tour soon after so look for them in your town.

May 2011 - Recording the AK-747s and man, it's been a gas!
Their record is going to be great and they are releasing 3 of the songs on a split 7".
Awesome!!

May 2011 - HAMBONE WILSON just got his record (Sumthin' Cookin') back from mastering
at Suite Sound Labs by Alex DeGrace and we're all thrilled with the results.
He'll be on KISM 92.9 playing some of the tracks this Sunday night 7pm (May 8/11).

Apr 2011 - RICH SAWYER's song "Sing" is mixed by Scotty and then mastered by Alex DeGrace.
The finished product sounds wonderful!! You can hear it on our Music Page.

Apr 2011 - BEER SUPPLY has posted their first single "Bitter Man" at ReverbNation.
Mixed here by Me and Scotty and mastered by Steven Drake - Maximum Rock'n'Roll!!

Apr 2011 - The NEW NORMAL is finished recording their EP.
We're mixing it now and it's rockin'!!

Apr 2011 - BOB RYLETT has released his CD "the Punchline" to a great response.
He sold 500 copies in the first day!!
It's available at iTunes NOW!

Mar 2011 - Bands and artists coming in this month include
JP WINSLOW returning with Marq DeSouza on drums.
And new comers, The NICHE, The NEW NORMAL, and KAZ PIECH
all starting their next projects.

Mar 2011 - The PAT AXE BAND begins recording their debut.
Working title? "Hi, I'm Pat".

Feb-Mar 2011 - BOB RYLETT records his bed tracks and some overdubs here
for his CD "the Punchline", co-produced with Bob Pompei.

Jan 2011 - ARSEN SHOMAHKOV got three stars in Downbeat magazine (Mar 2011)
for his CD "On The Move", recorded here at Barrell House!
He has also been featured on (Vancouver,BC)Co-Op Radio 102.7's program BLUES IN THE DARK
-playing the whole album that we recorded here over the winter of 09-10.
Congrats Arsen!

JAN 29, 2011 - KARMA WASH releases first song "La Di Da" !!
Video in post and will follow soon!

HAMBONE WILSON was featured on KISM 92.9 on OCT 26, 2010 - playing some of the songs
recorded here at BHS. We are now mixing this record - March/April 2011.

CHRIS FRANCIS is finishing his record for his SAY SOMETHING project....

ADAM DRAKE has finished his first song for his first record...

DUSTBOWL DESCENDANTS are working on their debut record...

BEER SUPPLY is now recording their long awaited debut.
All those cassettes don't count!

Reasonable Rates!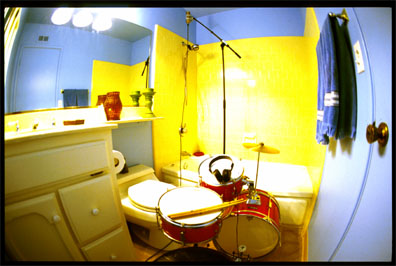 (please note - this is NOT my studio)
Call East Van's Room with a Groove - Barrell House Sound
the intimate recording studio in Vancouver, BC
604-323-2795
e-mail: info@barrellhousesound.com


Barrell House Youtube Channel







Home | BHS news | Testimonials | Services | Rates | Music | Client Links | Contact | BHS Store